JYYOI is the creative portfolio of Thailand based freelance graphic and user interface designer, and lecturer, Chaiyarat Soontornprapee.
Having obtained a Bachelor's degree in Business Administration, I soon discovered my creative interests lay elsewhere and switched to design fields over ten years, including ten years in being a lecturer at the Internet and Design Institute, two years at Chulalongkorn University and Silpakorn University International College, and a year at Didyasarin International College, Hatyai University.
Plans are to continue working and collaborating with heavy creatives to fuel and inspire the world around us.
CLIENTS
SPEAKING
The Hidden Gems of Web Design
Bangkok Centre Hotel
Apr 14
Design Theory for Interaction Design
Chulalongkorn University
Mar 14
Design and Publish for Web
Bangkok Centre Hotel
Dec 13
Infographics
Nation Broadcasting Corporation Public Company Limited
Oct 13
Digital Publishing: More Than Your Expectation
Bangkok Centre Hotel
Aug 13
Web Design and Adobe Muse
Bangkok Arts and Culture Centre (BACC)
Jun 13
Creative Tools
Bangkok Centre Hotel
Jun 13
Create Now with Creative Cloud
Bangkok Centre Hotel
Mar 13
Web Design for Designer
Bangkok Arts and Culture Centre (BACC)
Sep 12
WORK EXPERIENCE

Special Lecturer
Didyasarin International College, Hatyai University
Aug 14–Present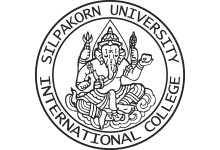 Special Lecturer
Silpakorn University International College
Feb 14–Present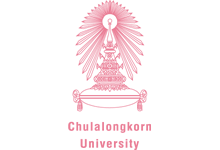 Special Lecturer
Chulalongkorn University
Oct 13–Present

Manager
Thai Adobe User Group (TAUG)
Jun 12–Present

Independent Graphic and Web Design Professional
CSBC Law Offices
Jan 08–Present

Design Consultant
Change-Ex Consulting Co., Ltd.
Jul 10–Mar 14

Lecturer
Internet and Design Institute (NetDesign)
Oct 03–Dec 13

Lead UI Designer
Digital Dialogue
Aug 10–Dec 12

Columnist
PC Today and PC World Magazine (Thailand)
Mar 04–Dec 09
PROFESSIONAL QUALIFICATION
QUALIFICATION
Adobe Certified Associate certifications
Rich Media Communication using Adobe Flash Web Communication using Adobe Dreamweaver Visual Communication using Adobe Photoshop
Jan 10
Central Saint Martin's College of Art and Design, London
Certificate of Ideas Workshop Certificate of Graphic Design Certificate of Typography Certificate of Illustration Workshop Certificate of 100 Design Projects
Jan 10
Alliance Française
Certificate of Graphic Design 1 and 2 Certificate of Typography Certificate of Colour Theory
May 07–Dec 07
Internet and Design Institute (NetDesign)
Certificate of Professional Web Design Certificate of Web Multimedia with Flash MX
Apr 02–May 02
EDUCATION
Assumption University
Bachelor's degree HONS in Business Administration
May 00–Mar 04
Assumption Commercial College
Vocational Degree
May 97–Mar 00